A Welcome Address

From the Principal
You are welcome to our official website, Federal government College Ibillo is a co-educational school founded in May 13, 1995, located in Akoko local government area Edo State.We are glad you checked. Fgc Ibillo since inception has always pledged to ensure parents get the value for committing their Wards in our care. Our curriculum is all-inclusive and promotes the complete facets of learning. We aim through the leadership of the ministry of education to provide top-notch training that will cater for the all-round development of Children committed to us. Many examples already exists to show that we keep our promise. Contact us via fgc.ibillo@yahoo.com. We look forward to having a rewarding relationship with you.Welcome to our Website!
Principal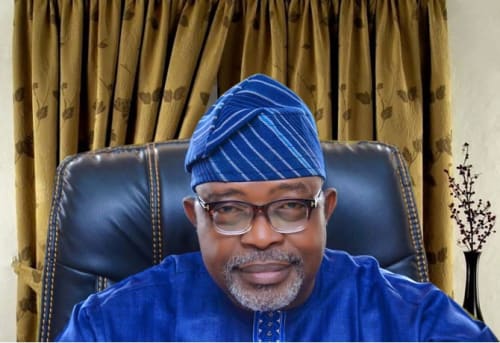 About
Us
Quality Education For Your Children
Our teachers are trained and can deliver exceptional value. They are passionate about communicating the knowledge they possess to your Wards. They painstakingly ensure that that your Wards not only get academic training but moral, psychological and social development
Our departments allow us teach different subjects supervised by the ministry of education, we adopt a balanced curriculum that effectively supports the academic development of our Wards. We teach subjects including; Mathematics, Humanities, Trade, Technologies etc.
Our extra-curricula activities cater for the physical and social development of our Wards. Our extra-curricula activities includes; Recreational activities, Speech and prize giving, Literary and art, Debates and Quiz competitions, Inter-house sports, Excursions etc
Upcoming Events
BE UP TO DATE WITH OUR EVENTS
EXTRA LEARNING PERIOD FOR EXAM CLASSES
BACK TO SCHOOL FOR ALL STUDENTS
Latest News
WE KEEP YOU IN THE KNOW
From Our
Gallery
Just a sneak peek at what we've been upto.

It's exciting to see that my Daughter has made very good progress in many areas while at FGC Ibillo. Most importantly, she likes to go to school, and has become interested in learning.FGC Ibillo feels like a real community and has been a very welcoming place for both my Daughter and me.
Mrs Akanbi
Your teachers are awesome, you did a wonderful job and I am super grateful
Mr Olami
Subscribe To Our Newsletter
BE THE FIRST TO KNOW WHAT'S HAPPENING